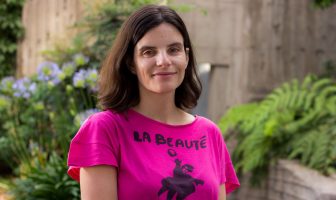 El concurso permitirá realizar el proyecto "Welfare costs of capital controls" realizado junto a Sofía Bauducco del Banco Central de Chile y Eugenia Andreasen de la Universidad de Santiago de Chile.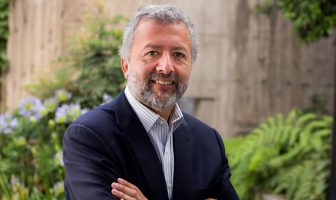 La evidencia muestra, lamentablemente, que ya es costumbre la falta de pudor al renegociar los contratos de concesiones.
Publicaciones recientes
- Saavedra, E. y J. Tapia, "El control de los precios excesivos en el derecho de la libre competencia: análisis y propuesta", Estudios Públicos, No 153, Abril 2019.
- Bosch, M. J., C. J. García, M. Manríquez, y G. Valenzuela, "Macroeconomics and Family Conciliation: The Economic Impact of Childcare", El Trimestre Económico, Vol. LXXXV (3), Núm. 339, Julio-Septiembre 2018, pp. 543-582.
- Cáceres-Delpiano, J., E. Giolito y S. Castillo, «Early impacts of College Aid», Economics of Education Review, Vol. 63, Abril 2018, pp. 154-166.
- Fink C., C. Helmers, y C. J. Ponce, "Trademark squatters: Theory and evidence from Chile", International Journal of Industrial Organization, Vol. 59, Julio 2018, pp. 340-371.
- Garcia, C. J., y J. Mejía, "Macroeconomic Stabilization Policy of Food, Metal, and Energy Price Cycles in Developing Economies", Journal of Policy Modeling, Vol. 40, Issue 5, Septiembre–Octubre 2018, pp. 1050-1066.
- Ponce C. J., y F. Roldán, "Cartels as Small World Networks: Evidence from Graphite Electrode Cartel", Review of Network Economics, Vol. 16, Issue 1, pp. 27-61.

- Agostini, C., E. Saavedra, y M. Willington, "Predation and network based price discrimination in Chile", Telecommunications Policy, 41, Octubre 2017, pp. 781-791
- Bustos-Salvagno, J., y F. Fuentes, "Electricity Interconnection in Chile: Prices versus Costs", Energies, 2017, Vol. 10 Num. 9: 1438.
- Martinez, C. y M. Perticara, "Childcare effects on maternal employment: Evidence from Chile", Journal of Development Economics, Vol. 126, 2017, pp. 127-137.
- Navarro, L., "The World Class Supplier Program for mining in Chile: Assessment and perspectives", Resources Policy, 58, Octubre 2018, Pages 49-61
- Palacios, M. y E. Saavedra, "Alternative Policies for the Liberalization of Retail Electricity Markets in Chile", Utilities Policy, Vol. 49, Diciembre 2017, pp. 72-92
- Tejada, M., "Dual Labor Markets and Labor Protection in an Estimated Search and Matching Model", Labour Economics, Vol. 46, Junio 2017, pp. 26-46.

Ex alumnos MAE
Eric González Sánchez, Arizona State University
Javiera Selman, New York University
Carolina Concha, Georgetown University
Mariel Siravegna, Georgetown University
José Villegas, University of Rochester
Jesús Villero, Georgia State University
Gonzalo Doña Vial, University of California, Irvine
Fernando Hernández Lepe, Old Dominion University
Mauricio Stern, The University of Texas at Austin
Andrés Plúas, University of Mannheim